45 Degree Lock Miter Router Bit
$16.97
$29.97
Save $13.00
Detail Product

Add round over edge to a variety of surface edges and projects or create small moldings to be used on its own or as part of a molding build-up. Heat resistant coating to prevent building-up of sawdust, resin, and pitch. Cuts all composition materials, plywoods, hardwoods, and softwoods. High-quality alloy steel bodies, with anti-kickback design, for a sharper & longer lasting edge.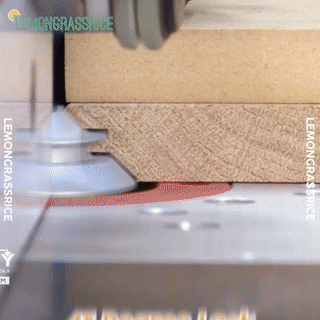 Industrial quality router bits provide superior wear resistance and long life. Equipped with bearing for easy template work. Smoothly radiused edges require little or no sanding before applying finishing a router table, templates will be positioned underneath the work piece. Can be used without the bearing as a standard straight bit.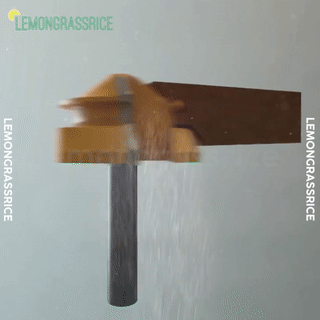 Cuts all composition materials, plywood, hardwoods, and softwoods. Designed for a router table or desktop woodworking engraving machine like CNC hand-held and table-mounted portable router. The interlocking 45 degree cuts provide extremely strong connections without difficulty in holding the boards in place during clamping.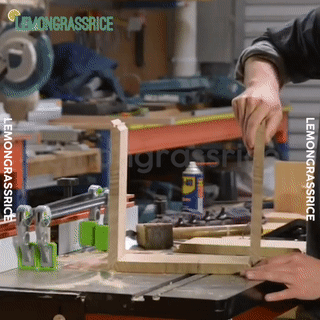 Features
Wide Application -  MDF, solid wood, MDF, chipboard, plywood, wooden door frames, wooden windows, cabinets and boxes etc. Suitable for engraving machine, trimming machine.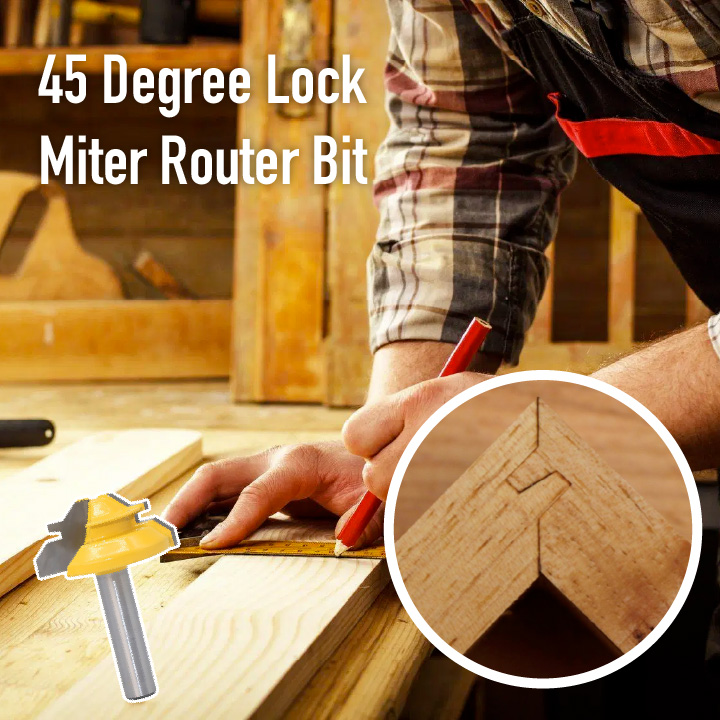 DIY Projects - This router bits set can be used to make face frames for cabinet doors, flat, even joints for flooring, wainscoting, panels, tabletops and other DIY projects.The cut is very clean and everything fits together perfectly.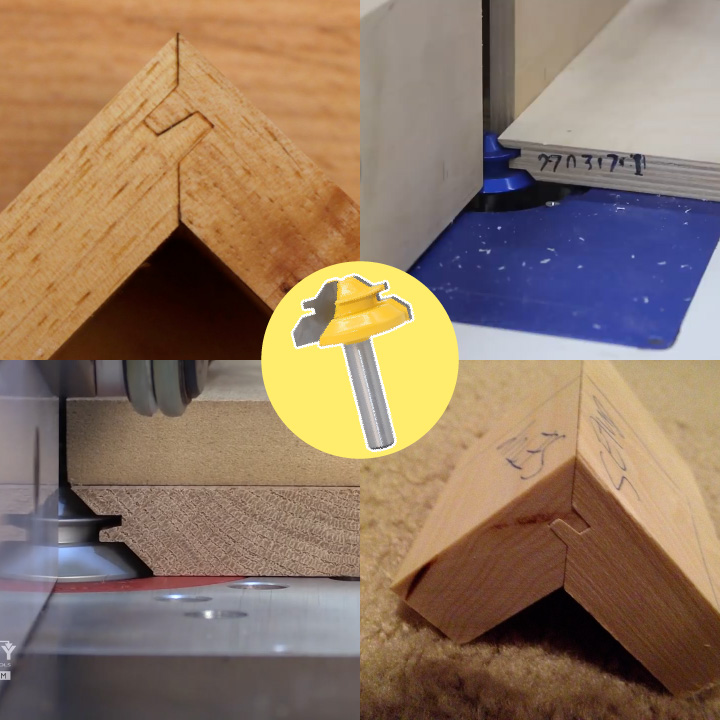 Woodworking Enthusiast - If one is a woodworking lover, this router bit set will be a must have tool, simple construction and easy to operate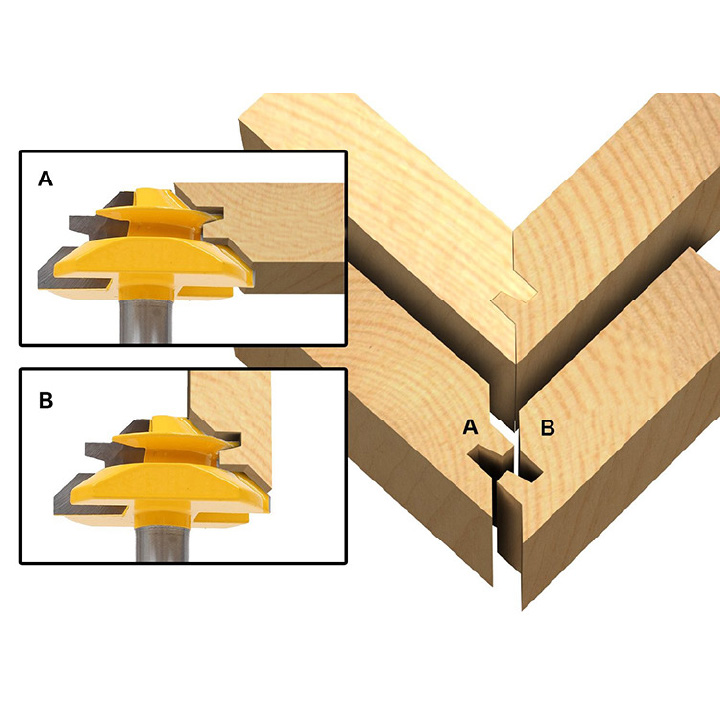 Home Renovation - For home improvement or store construction, it's difficult to refuse this bit set, saving your time and energy, creating your dream home environment with it.
Wood Processing - For wood processing in factories, this also a convenient and helpful tool, high quality and durable, long service life.
Heat Resistant Teflon Coating - to prevent building-up of sawdust, resin, and pitch.
Made of high quality steel, through heat treatment, heat resistant Teflon coating, the blade is sharp and smooth
High-Grade Carbide - maximum strength and durability. Shank is to manufacture precision measurement with a quality check to minimum tolerance and vibration during spinning.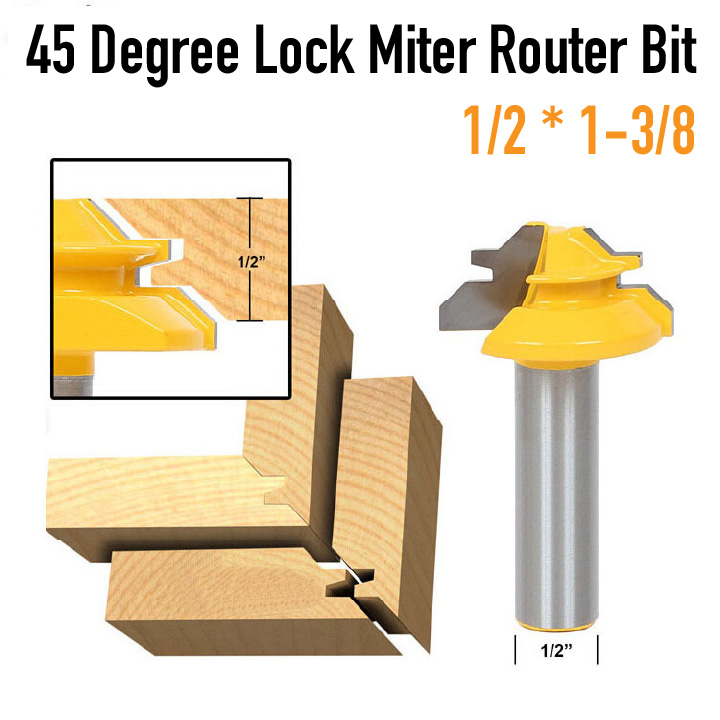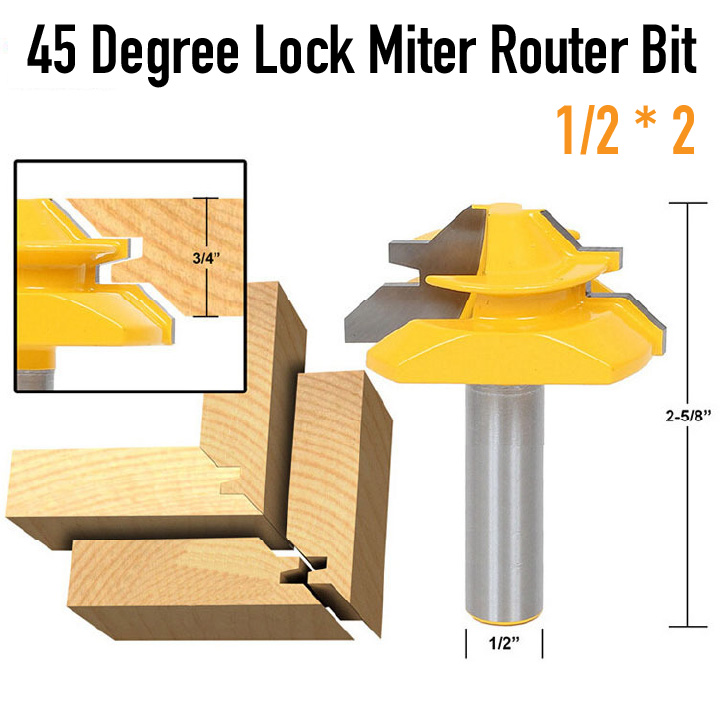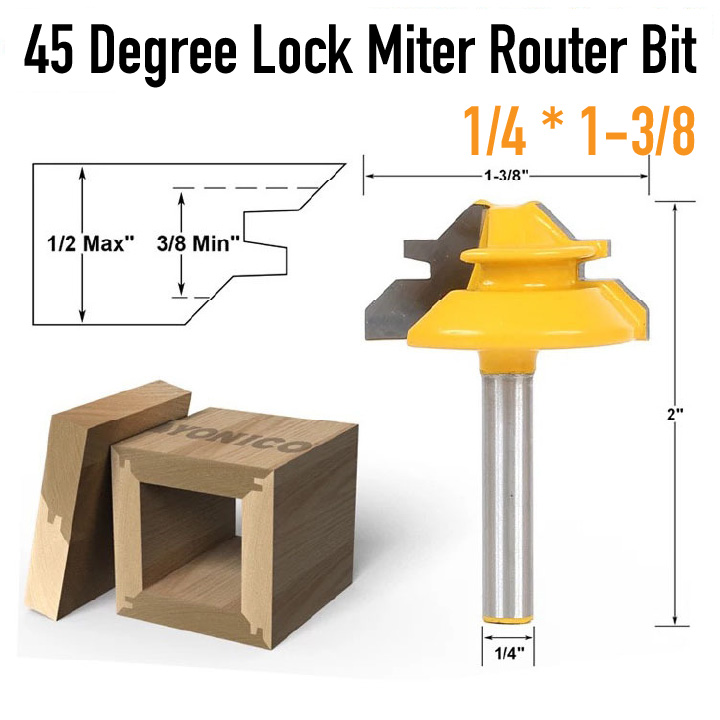 Specification
Body Material: Solid Hardened Steel Blade: 
Industrial grade micro grain carbide Shank: 
Approx. 1/2" Total Length: Approx. 2-7/16", 2-5/8", 3"
Package Includes
1x 45 Degree Lock Miter Router Bit